We're built for Joplin
Explore Joplin is designed specifically for
local businesses in the Joplin area.
Intuitive design
User Experience is the #1 priority
of the Explore Joplin platform.
Innovative platform
Constant improvement is what
sets the Explore Joplin platform apart.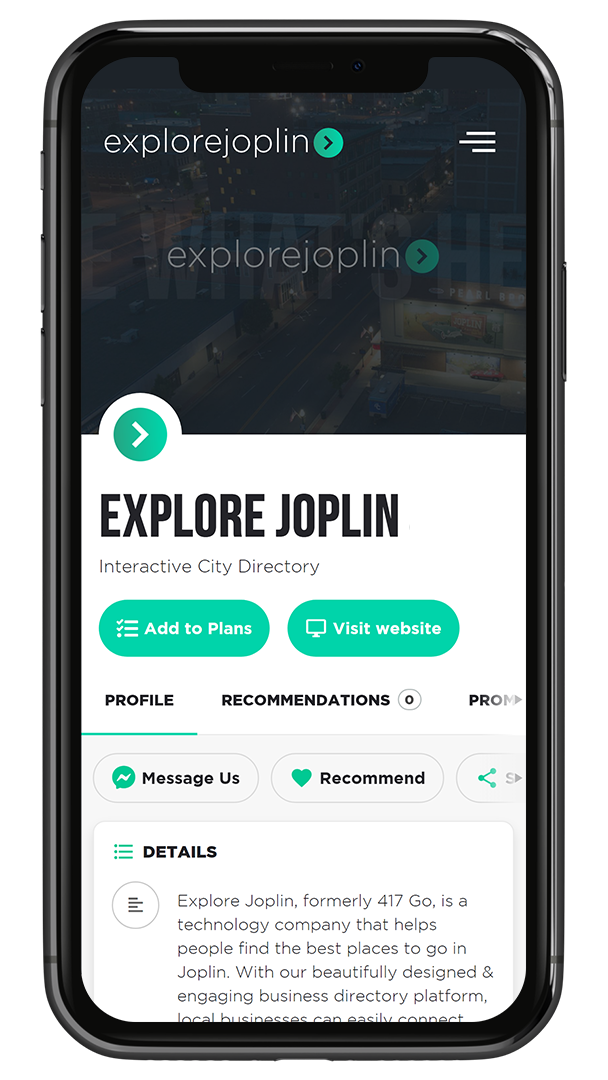 Optimized for mobile
Mobile users are nearly 80% of
all web traffic...and we know it.
Random search results
All businesses get an equal shot
at being discovered in search results.
Affordable Promotions
From boosts to local deals, we
have a promotion for any budget.