We're built for Joplin.
Explore Joplin is designed specifically for
local businesses in the Joplin area.
Beautifully designed.
Creating an amazing user experience
is our #1 priority on this platform.
Innovative & different.
Out-of-the-box thinking is what
makes Explore Joplin fresh & exciting.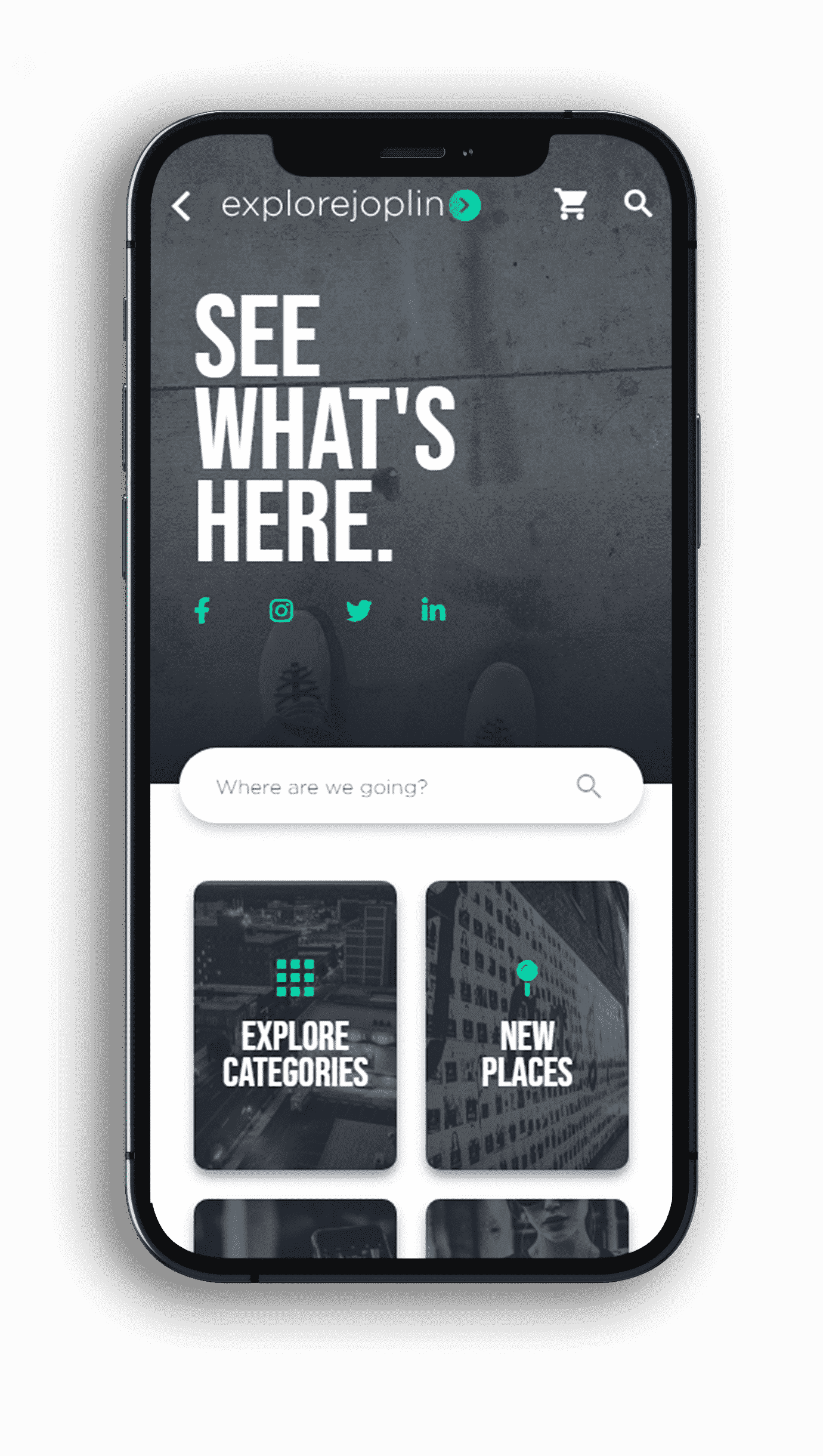 Optimized for mobile.
Mobile users are nearly 80% of
all web traffic...and we know it.
Empowering Local Brands.
Our mission is to connect local brands with
people who work here, live here & travel here.
100% free to use.
The Explore Joplin platform is 100% free for
businesses & customers to use and enjoy!